---
Friday December 18 - 8pm-Midnight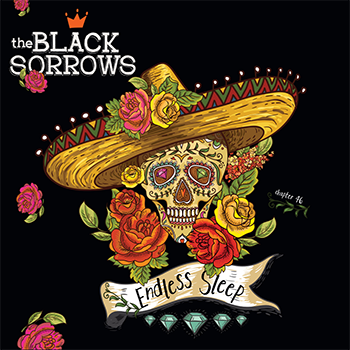 Joe Camilleri Phone Interview from Down Under!
Joe Camilleri (from Jo Jo Zep & The Falcons, and The Black Sorrows) will be dialing up from Down Under, as he phones J.B. live from Australia to discuss his new covers albums The Endless Sleep, Chapter 46 and Chapter 47, featuring his interpretations of songs by Lou Reed, Willy DeVille, Gil Scott-Heron, et.al. Chapter 46 was just nominated for an Australian Recording Industry award as Best Blues & Roots Album!
---
funky Meters, Marcia Ball, Cowboy Mouth, From Good Homes Jon Cleary and The Absolute Monster Gentlemen, Amanda Shaw
Bonerama, Big Sam's Funky Nation, Rockin' Dopsie Jr. Samantha Fish, David Greely Trio The Revelers, Papa Mali, Flow Tribe,
Brass-A-Holics, Johnny Sketch and The Dirty Notes Cha Wa, Zydeco Revelators, King james and The Special Men, 3 TBA's
---
HGRNJ Show of the Week
with Chris & Debbie Vilage and Eric T.
Saturdays from 7:30pm-11pm
---
You can listen to HGRNJ podcasts on our Archives page. Here are just a few of the many artists we've interviewed on HGRNJ. Click the links below to listen to the podcast!
---
Host Your Own Show!
Do you want to share your passion for music with the World? Maybe you would like to Host your own Radio Program @ HomegrownRadioNJ…
Music, Talk, Live In-Studio Guest Performances, we do it all! We have the necessary equipment and environment to Webcast your passion for Music and /or Talk Radio, Globally! Whether you want to use our Storefront Studios in downtown Boonton, NJ, or if you prefer to Broadcast From home, we have the capability!
HomeGrownRadioNJ.org is currently seeking DJ's from across the country and around the world to share your musical tastes with our listeners across the internet. Think you have what it takes to be a DJ? Contact us to share your ideas!
Our goal is to have each time slot filled by someone... Maybe you!